Impression of Macao
EXHIBITION: Impression of Macao – Oil Paintings by Zhen Guo
Duration :  5/2 – 3/3/2015
Opening:4/2/2015  18:30 Cocktail served
Rui Cunha Foundation Gallery
Free Admission
The light scent of flowers circulates around the graceful trees, bright sunlight shines onto the serene statue of Avalokiteśvara.
People chatter while enjoying the pork chop buns and the rich aroma of coffee flows in the air.
Gamblers cheer under the neon lights, and sexy women with seductive charm come by.
"Impression of Macao: Oil Paintings by Zhen Guo" exhibits 16 paintings offering a fresh perspective of the different landscape imagery of modern Macao.  The exhibition explores the rich connection between landscape and cultural identity in a time when Macao is undergoing rapid changes.
Zhen Guo was born in Shanghai in 1952. When he was young, he learned paintings from Tao Lengyue, an illustrious Master in Chinese painting. Later, he studied French Impressionism by himself. His great grandfather, Wang Yiting, also known as Wang Zhen, was a friend of the prestigious Master of Chinese painting, Wu Changshuo.
Zhen Guo immigrated to Canada in the 80s.  Despite the difficulties in life, he never gives up his passion for painting and works hard to paint landscape in oil.  Guo lives in Macao in recent years.
澳門會展經濟報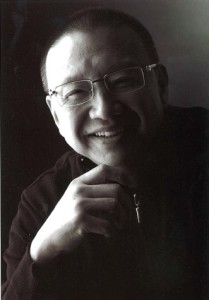 News From Local Mídia