Founder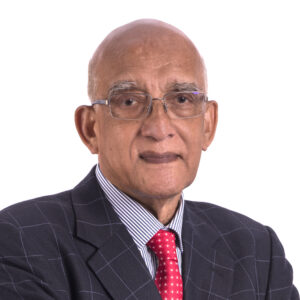 Dr. Rui Cunha was born in Bombay in 1941, because Daman, where his family lived, didn't had adequate hospital assistance. His culture was marked by the Portuguese traditions and customs, transmitted by his parents and grandparents. Great-grandson of a lawyer and son of a solicitor he moved to Goa after finishing his elementary education, having concluded there the secondary education, when he went to live with his sister to Portugal, in a rented room in Lisbon, where he attended the Faculty of Law.
On his 3rd year of faculty, pneumonia caused by the physical stress, as he was a professional badminton player in the national championship, being 1.90 meter tall and weighing 50 kilos, forced him to halt his studies. He used the time to take a course in photography and cinema that in the end proved useful, because with the annexation of Goa, Daman and Diu by the Indian Union, ceased the family remittances that provided his sustenance. He then become a student-worker, working at night as television assistant producer in the team of the television director Fernando Frazão and continuing during the day his Law studies, having graduated in 1964. One year later applied for a Public Prosecutor position and was initially posted in Covilhã, and in 1996 applied to a position in Mozambique, being Public Prosecutor in Inhambane, where he acquired the notion that the justice has to be swift, conscientious, safe and contextualized. He was assigned to East Timor between 1969 and 1971, and during that trip to the ex-colony passed for the first time by Macau.
He married by proxy Ana Maria de Oliveira Bravo Cunha, who passed away in 2011, and with whom he had two children, Alexandra and Rui Pedro. In East Timor his actions operated a profound transformation in the prison system, that is still remembered today, and proved that the justice practiced with humanity can be independent from the political power, whatever the regime, as he prepared and endeavored the sentencing, for the first time in the history of that former colony, of a Council Administrator originating from Portugal for abuse of power. It was also while in East Timor that he applied to a judge position, concretizing his late father dream in 1956, having been ranked first among the candidates of the then overseas territories. He chose Mo?amedes, in the south border of Angola, being posted two years later to Luanda where he replaced the distinguished magistrate Dr. Rodrigo Leal de Carvalho, a well-known figure in Macau. With the independence of Angola he returned to Portugal, being posted as judge to Mafra for one year, becoming then Military Judge with the 40th Military Court of Lisbon, where his usual serenity and integrity were decisive factors in the delicate processes he was assigned with, because the country was going through a revolutionary time in the sequence of the 25th April uprising.
In 1981, on the advice and following a contact from a friend, he accepted Dr. Stanley Ho invitation and travelled to Macau to practice as lawyer. In Macau his attitude is well-known and recognized, and as well his dynamism in the implementation of several enterprises with various purposes and pioneering in the incorporation of a law firm, having set up the law firm C&C in partnership with Dr. António Correia, that, besides a private notary office, has presently 65 staffs, 25 of which are lawyers. Along with the law firm C&C was created a club, designated C&C Club, with its cultural and even sports activity being recognized among Macau society. Dr. Rui Cunha continues, on an individual basis, to hold several positions in Macau companies of crucial importance to the Territory of Macau.
January, 30 of 1981
The Council of Revolution by Chief of Staff of the Army, commanded PRAISE Dr. Rui Jose da Cunha, Judge of the Territorial Auditor 5th Court of Lisbon.
Dr. Rui Cunha Praise
May, 18 of 2014
President and Founder, Dr Rui Jose da Cunha, was Condecorated "Commander of the Order of Merit" awarded by His Excellency the President of Portugal.