The Script Road – Hu Xudong poetry with poet and translator Yao Feng
Monday, March 24, 2014 – 6:00pm 
Rui Cunha Foundation (Avenida da Grande, No. 749, R/C, Macau)
The Script Road – Macau Literary Foundation is pleased to invite you to Rui Cunha Foundation TODAY, March 24, at 6pm for a session about Hu Xudong poetry with poet and translator Yao Feng and translator and teacher of Macau University Márcia Schmaltz. The author will attend.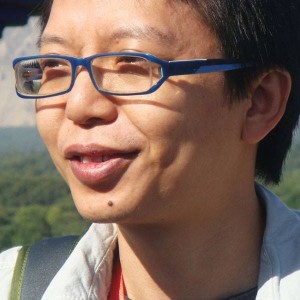 Hu Xudong (Chongqing, 1974) is a poet, critic, essayist and translator. M.A. in Comparative Literature and Ph.D. in Chinese Contemporary Literature from Peking University, he works at the same university both as an associate professor in the Institute of World Literature and as the vice-director in Center of Brazilian – Culture. He published 8 books of poetry, 3 books of essays and some translations of poems and poetry critique. He won several poetry awards including Liu Li'an Poetry Award, Tomorrow – Ergun Award, Award for Top 10 New Poets, Pearl River International Poetry Award.
– See more at: http://thescriptroad.org/programme/#sthash.ZnnkZEVx.dpuf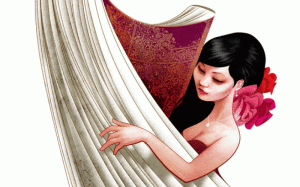 ABOUT THE FESTIVAL
The Script Road – Macau Literary Festival was founded in 2012 by Ponto Final, a local newspaper. Today Ponto Final and the Cultural Affairs Bureau of Macau are joint organizers of the festival.
The festival is the first grand meeting of literates from China and Portuguese Speaking Countries ever to be organized in the world. The Script Road is preparing its 3rd edition, which will happen in March 2014 and will again bring to Macau renowned writers, publishers, translators, journalists, musicians, filmmakers and visual artists to the city.
The Script Road has the support of Macau Foundation, Macau University (UMAC), Macau Pen Club; Macau Polytechnic Institute, the Institute for Civic and Municipal Affairs (IACM), Macau Tourism Bureau, Macau Education and Youth Affairs Bureau, the Society of Arts and Letters, the Portuguese Oriental Institute (IPOR), the Orient Foundation, Macau Closer, the Portuguese Bookshop and Casa de Portugal, Rui Cunha Foundation, as well as other public and private entities.
By joining Macau Special Administrative Region's annual calendar of events, The Script Road highlights, in the cultural sector, the desired understanding and cooperation between China and the Lusophone world, through Macau.
Director Ricardo Pinto
Deputy-Director Yao Jing Ming
Vice-Director Hélder Beja
– See more at: http://thescriptroad.org/about-the-festival/about-the-festival/#sthash.wBaTSxrh.dpuf