Tango Workshop – 2020.11.12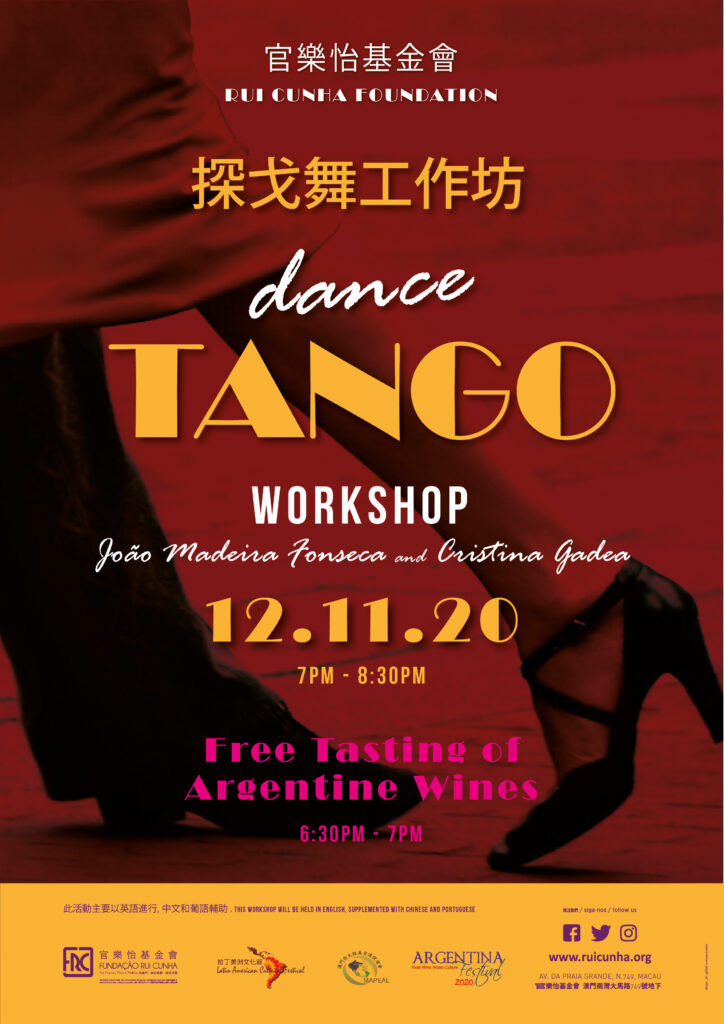 The Rui Cunha Foundation opens the Gallery's doors again on Thursday evening, November 12 at 6:30pm, for a Tango Workshop dedicated to beginners, inserted in the activities of the 8th Latin American Cultural Festival in 2020.
Similar to what happened in previous years, the organization of the event invites the population to register for a relaxed dance session, limited to 30 participants, hoping to repeat the successful turnouts of 2018 and 2019 editions. The workshop will be conducted by professor João Fonseca, a dance instructor for over a decade, accompanied by Cristina Gadea.
Held in partnership with the Macao Association for the Promotion of Exchange between Asia-Pacific and Latin America (MAPEAL) and the Argentine Consulate General in Hong Kong, this annual initiative aims to teach basic Tango movements to locals and further promote the traditional dance. Tango was born in 1850 in Rio de La Plata Basin, between Argentina and Uruguay's borders, and has been recognized by UNESCO as an Intangible Cultural Heritage of Humanity since 2009.
The participants will also be welcomed with a tasting of South American wines before the workshop, promoted by MAPEAL.
For Macau, Further and Higher!