Lub Dub
Celebrating Rui Cunha Foundation's 3rd Anniversary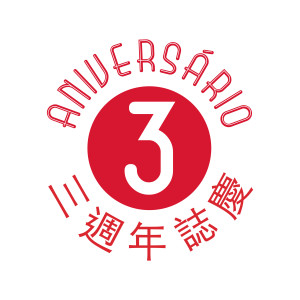 Lub Dub:An Exhibition by Pakeong × 'EXPERIENCING.FORTES' Book Launch
22/4/2015    18:30   Cocktail
Live Demonstration:  13,15,16/4:10:00 – 19:00 ;   14,17/4 : 10:00-16:00 ;  18/4 : 15:00-19:00  
Duration: 23/4-2/5/2015
Rui Cunha Foundation Gallery (Avenida da praia Grande, No. 749, R/C, Macau)
Free Admission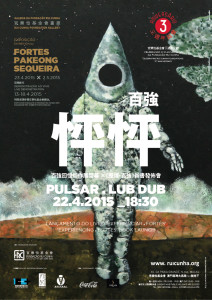 Preparing this exhibition gives me a good chance to organize my perplexing and scattered thoughts amassed these years.
At the end of 2013, my respectable mother peacefully returned to heaven.  In this period of emptiness, my once fast-paced life became especially quiet. Days without mother were not pleasant. I couldn't work vigorously like I used to be. I took the time to re-organize intertwining thoughts and pieces of memory.  I learned to go slow. My soul travelled back to my childhood and from there returned to the present, I journeyed and re-experienced my life once again. The journey was as if my mother had guided me through, or God had planned it for me.  In retrospect, I met my lost self and fathomed what I had been puzzled. I felt again the sense of security that I had when I was in my mother's embrace, so warm and tranquil. I closed my eyes, what I could hear only was my mother's and my heartbeat.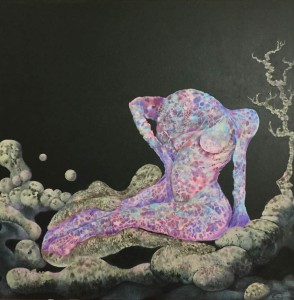 Less complicate thoughts
More tranquility and space
Lub Dub…
Like any other exhibitions, this collection of work is a manifestation of my psychological state and inner self. My spirit returned to various important phrases of my life in the creative process, these works tell a story that is difficult to verbalize. I hope my works can draw audiences' attention on the immense impact that love-giving has to everyone. Though love can be constructive or destructive, it is undoubtedly the main ingredient for individual growth. Through the works, I hope to show each phrases of my life that I think is important and the power of love that had influenced my consequential behavior.
Fortes, Pakeong Sequeira
9/3/2015
Fortes, Pakeong Sequeira's Bio
Pakeong was born in Macao in 1978. Graduated from the Macao Polytechnic Institute, he works as a fulltime artist. He is also the lead singer of the band Blademark.
Pakeong's artworks are mainly drawings and paintings. He has been invited for live drawing and painting performances in Lisbon, Tokyo, Beijing, Shanghai, Tianjin, Hong Kong, Kuala Lumpur, New York, Taipei,Singapore, etc. His distinct personal style has gained recognitions; his works were shown in numerous cities and were sold to many collectors from different places. Pekeong never ceases to find new ways to express the imagery in his mind, exploring the mystery of the universe while searching meaning in his life. Based on drawings, his work also includes multimedia projection, video, dance and music.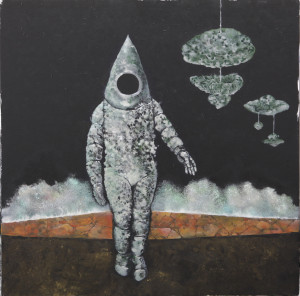 Being the founder of the Rock and Roll band Blademark, Pakeong is also its lead singer and songwriter. Talented in reflecting life in his songs, he explores the relationship between the environment and his own existence, floating between consciousness and reality. When on stage, Pakeong is always fully committed, bringing his performance to the level of his soul, yelling and shouting his heart and mind out loud, leaving unforgettable impressions to the audience. Pakeong also works to promote local heavy metal and rock and roll music to places outside of Macau. In order to introduce Cantonese heavy metal and rock and roll music culture overseas, Blademark has performed in Europe, Sydney, Taiwan, Hong Kong, Beiijing, Tianjin, Shanghai, etc.