Instituição do Ano 2014 em Macau
Rui Cunha Foundation has been consider the INSTITUTION OF THE YEAR 2014.
INSTITUIÇÃO DO ANO

Fundação Rui Cunha

Um programa cultural intenso, que se desdobra em música, artes plásticas, conferencias e edições continua a marcar a actividade desta fundação, ultrapassando mesmo os objectivos que se propôs quando nasceu, a saber, privilegiar a área do Direito. Só que a FRC tem feito mais, muito mais, para além de se ter tornado num local de referência para as iniciativas culturais da RAEM.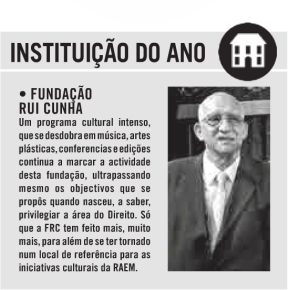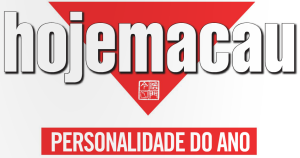 2014.12.31-InstituicaoDoAno-HojeMacau-FRC
"  Congratulations and thanks to all of you.  "
"  YOU made it, with your effort and dedication!!!  "